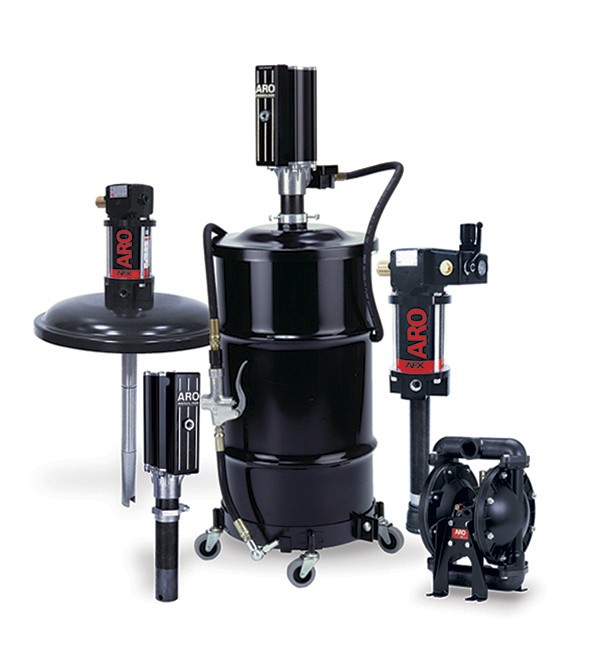 Lubricant Pumps And Applications
Our durable lubricant pumps deliver performance under pressure to dispense oils and greases accurately.
ARO offers oil pumps and grease pumps that give you optimal performance and service life for a range of lubrication applications. Our lubricant pumps and packages can help to reduce costs and maximize output.
ARO lubricant pumps can easily transfer fluids from buckets, barrels, drums and pails, including remote, stub and floor-mounted containers. Our lubrication systems are expertly designed for applications involving:
Antifreeze
Extrusion
Fuel Transfer
Grease Lubricants
Heavy Mining or Construction Equipment
Oil Lubricants
Service Garages
Solvents
Transfer & Supply
Transmission Fluid
Waste Oil Evacuation
Windshield Fluid
ARO Solutions for Lubrication
The ARO Difference
Industrial and manufacturing professionals have relied on ARO products for 90 years. Our oil pumps and lube oil packages give you what you need to keep things moving.
Durability
ARO stands behind its lubricant pumps with a 5-year warranty
Reliability
Stall-free motor is contained in a rugged housing, for long-lasting performance in harsh, outdoor environments
Easy maintenance
Pumps can be serviced in-line with no special tools for minimal downtime
Contact us to get started
With 90 years of experience in lubricant equipment and applications, we have the expertise to make your project successful. Contact us today to learn more.