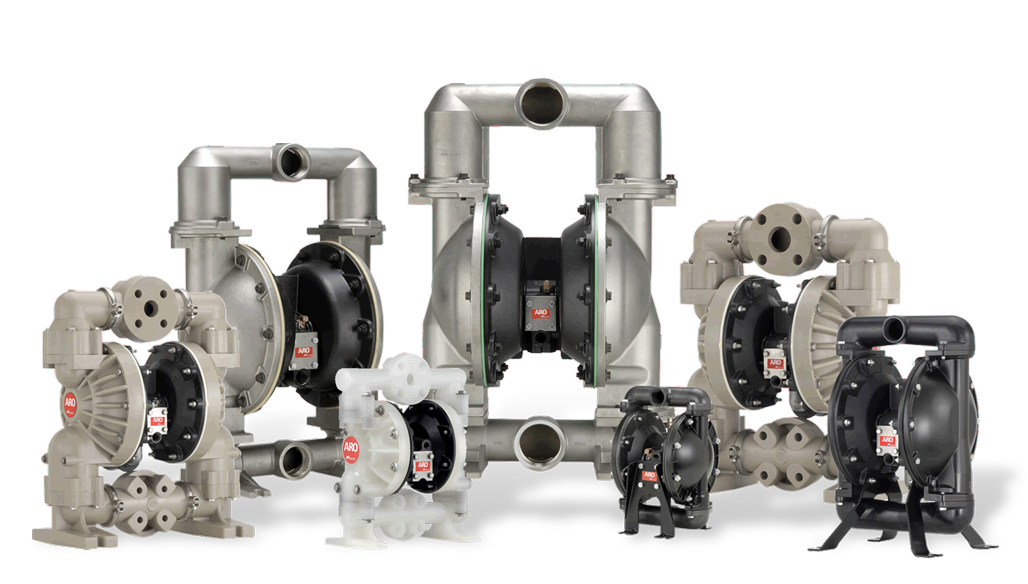 Chemical Processing
When your process requires the use of acids, caustics, solvents and other hazardous chemicals, we know that safety comes first.
Chemical-based compounds can be vital to industrial and manufacturing production. But they also can be harmful to your staff, the environment and your productivity if not handled properly.
Whether you're filling a tank, drum or bucket – or dosing chemicals in precise amounts – ARO offers a variety of pumping systems to ensure the safety and integrity of your specific application.
Our pumps are expertly designed to meet the challenges of chemical processing, including:
6" stroke to deliver greater displacement with less wear than 4" stroke pumps
Moving a wide range of viscosities, from thin fluids to thick, slower-moving substances
Bulk fluid transfer, including tanker or railcar unloading
Chemical injection pump and chemical dosing pump needs
Batching and mixing
Filter press – the separation of solids and liquids using large-scale pressure filtration
ARO Solutions for Chemical Processing
The ARO Difference
ARO air-operated double diaphragm pumps are a reliable, cost-effective choice for the chemical industry.
Our AODD pumps can handle most chemicals, including hydrochloric acid, and are designed to prevent leaks and cross-contamination.
Portability
Bolted leak-free design
Self-priming
Deadheading without damage or energy waste
Reliable pressure
Wide flow operating range
Greater flow control
Broad chemical compatibility
Chemical resistant pumps available in stainless steel, polypropylene, PVDF and conductive poly
Automation ready and remote controllability comes standard on all EXP Series models
Integrated leak detection on all EXP Series models
Contact us to get started
Let ARO experts help you design the right chemical processing solutions for your applications. Contact us today to see why we're the leader in fluid handling!