Mud filter press cloth, also known as solid-liquid separation filter cloth, is manufactured in Vietnam by Dai Dong Tien Phat Co., Ltd., which is highly appreciated by customers for its quality. Our filter cloth is hand-cut and sewn by skilled tailors, capable of filtering all types of waste, anti-corrosion. To meet the needs of customers, Dotapha has all sizes and diverse materials.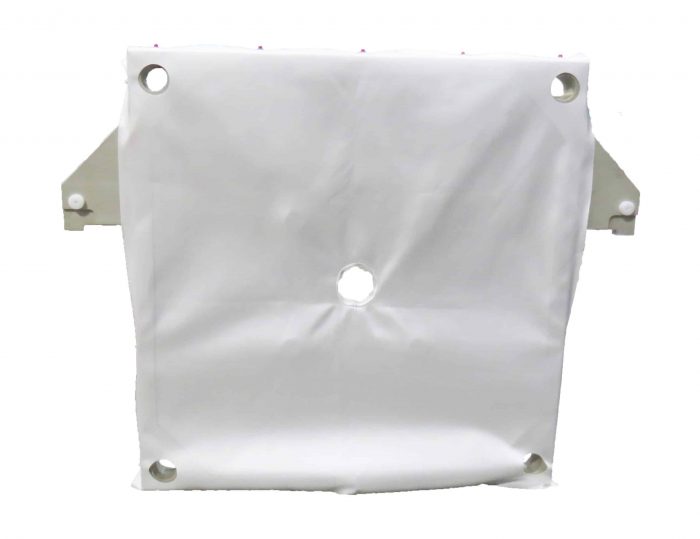 I. BASIC SPECIFICATIONS OF FILTER FABRIC – FULTER PRESS CLOTH
The mud filter cloth produced by Dai Dong Tien Phat Co., Ltd has even mesh densities, the filter cloth is durable, tough, resistant to alkali, many investors now prefer to use PP mud filter cloth instead. for many other filter fabrics.
• Product name: Mud filter cloth
• Material: PP, PE, Nylon
• Length: 1 – 2mm
• Dimensions: 500×500 mm, 630×630 mm. 800×800 mm, 1000×1000 mm, 1250×1250 mm, 1500×1500 mm.
• Various filter levels, 10, 25, 30, 50, 100, 150 micron
APPLICATIONS OF FILTER FABRIC
Sludge filter cloth produced by Dai Dong Tien Phat Co., Ltd. to filter various types of wastewater, industrial sludge, manufacturing companies such as:
• Chemical filtration
• Filter ink
• Filter glue
• Sediment filter
• Filter in Bazow, acid
Some common application industries such as: Squeezing aquatic products, food, pressing sludge in the textile and garment industry, textile dyeing, plating, mining industry, industrial equipment production…
II. WHY SHOULD CHOOSE FILTER FABRIC PRODUCED BY DAI DONG TIEN PHAT COMPANY – FILTER PRESS CLOTH?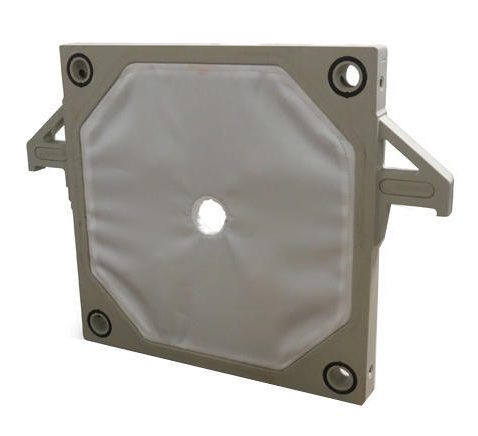 Currently on the market there are many units that produce mud filter cloth. But in terms of quality, there are very few units that can compare the quality of mud filter cloth produced by Dai Dong Tien Phat. As the largest manufacturer of filter presses in Southeast Asia, we understand which filter cloth will be suitable for each group of wastewater, so we can advise you on exactly the right filter cloth.
Best. Besides, Dai Dong Tien Phat has a production system, sewing filter cloth with cutting equipment, industrial sewing, our tailors are skilled tailors, ensuring the quantity of filter cloth that you order sewing. In addition, we also accept to sew mud filter cloth upon request, you can come to our factory to visit and buy fabric.
Currently, Dai Dong Tien Phat is having many preferential programs for customers who buy mud filter cloth in large quantities. We receive delivery nationwide, ensure time, and quote extremely competitive mud filter cloth prices. For more detailed advice, please contact us via Hotline: 0274 6535 168. Or visit our official website www.daidongtienphat.com directly.
DAI DONG TIEN PHAT CO., LTD
Hotline: 0274 6535 168
Email: mayepbun@daidongtienphat.com
Website 1: www.daidongtienphat.com
Website 2: www.thietbicongnghiepvn.net
Website 3: www.arovietnam.com Southern
Office: 617 -618 Thuan An Hoa Street, An Phu, Thuan An, Binh Duong
Office: No. 39, Lane 100/27 Sai Dong Street, Sai Dong Ward, Long Bien District, City. Hanoi